Ocean Shores Camping
Ocean Shores camping offers wild adventures, beautiful scenery and great fishing opportunities. The area is home to twenty-three miles of interlocking freshwater canals and crystal clear lakes, in addition to six miles of oceanfront sandy beaches.
When you include the bay to the east, Ocean Shores has over seventy miles of glorious shores to explore. This makes the peninsula a very popular destination for campers.
Love the Great Outdoors?
Visit our guide to the best Washington State Camping locations!
There are several well-serviced Ocean Shores camping grounds to choose from.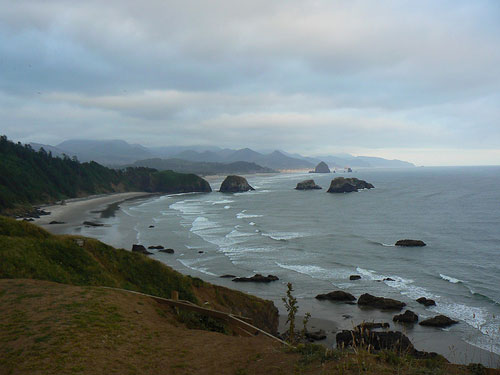 Ocean Shores Camping - magnificent views of the Pacific Reproduced under a Creative Commons license with the kind permission of crumj on Flickr
Ocean City State Park – Located two miles north of Ocean Shores, this 170 acre campground features plenty of sandy beaches, dunes and dense shore pine thickets. The park stays open all year. One of the biggest attractions is whale watching.
The park directly overlooks the path of migratory gray whales as they make their way south for the winter. There are 149 tenting sites and 29 RV sites with power and water hookups, plus two larger group sites that can accommodate as many as 30 tents each.
Many of the sites are located near the water, and include campfire pits and picnic tables. Other amenities at the campground include restrooms, showers and a garbage dumping station. An ice and firewood truck drives around nightly.
Pacific Beach State Park – Located about fourteen miles north of Ocean Shores, this ten acre campground features 2,300 feet of oceanfront. There are 32 tenting sites and 32 RV sites with power and water hookups.
Many of the sites are on the water with very little shade. Amenities include eight picnic tables, restrooms, showers and a garbage dumping station. No campfires or portable fire pits are allowed on the campgrounds, you may only use charcoal or propane barbeques.
Yesterday's RV Park – Located right on the Pacific Ocean, just over the dunes, this campground has full hookups for 40 RVs. Several tenting sites are available in the sand dunes during the summer.
This is the only place in Washington where you can pitch your tent and make a campfire right on the beach. The campground is open all year, but restrooms and showers are only open during the summer.
Other Attractions of Ocean Shores
Aside from the fabulous ocean side campgrounds, on an Ocean Shores camping trip you'll find plenty of other things to see and do. Your Ocean Shores camping trip won't be complete unless you take advantage of everything Ocean Shores, Washington has to offer.
The Pacific Paradise Family Fun Center is a great family destination. You can enjoy a fun filled day at the amusement park, try your luck at the games center and play a few rounds of mini golf at one of two miniature golf courses.
For a little class and culture, check out the Fusions Art Gallery or explore the quaint antique shops. Ocean Shores hosts an annual Antiques and Collectibles Show every February.
If your campers include small kids, you won't want to miss the excitement of the Ocean Shore Interpretive Center. This informative nature center features shipwrecks, maps, pictures and tons of super cool activities designed specifically for kids.
Rent a bike or a scooter for a few hours and explore the fabulous scenery at your own pace. Boating on the ocean or on one of the many lakes and canals should definitely be on your to-do list. If you didn't bring your own boat, you can rent one for a day of fabulous fishing, or snorkeling.
Other activities campers can't get enough of are swimming, golfing and digging for clams.
Get a Permit For Your RV
If a structured campground isn't your thing, you can park your RV or pitch your tent on a vacant lot in Ocean Shores. You will, however require a special permit from the police department. Your permit must be posted where it is clearly visible.
A tent alone is not allowed. To put up a tent, you must also have a self-contained RV or an RV with an approved sanitation system attached.
You may only live in your RV or tent for a maximum of ninety days during any calender year and you may not store your RV on any vacant lot. You are also limited to how many RVs and tents you may put on a vacant lot, as well as other limits and regulations.
Make sure you check with the permit center or the police department before camping on a vacant lot.
Ocean Shores Eats
When your Ocean Shores camping trip is over, or if you need a break from barbequed burgers and steak, head over to one of the fabulous local restaurants. The restaurants are centrally located for easy access from any campground.
Viet Hoa – As the name suggests, this restaurant features Vietnamese and Chinese cuisine. It is very highly rated for excellent service, great value for your dollar and serene atmosphere. All of the authentic dishes are fresh and delicious.
Galway Bay – This popular restaurant is famous for its Irish and American cuisine, as well as a great selection of vegetarian dishes. The atmosphere reflects a genuine Irish pub.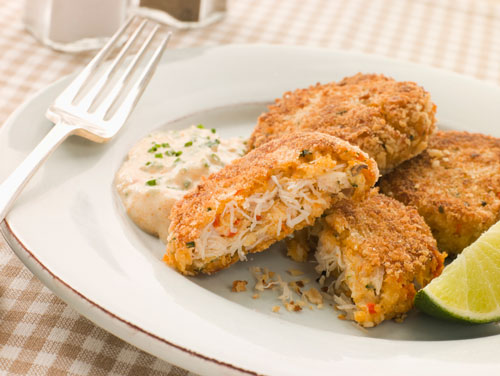 Mike's Seafood – When you are craving fresh seafood, Mike's is the place. Here you can enjoy the best crab cakes and clams around.
Washington State requests that you do not bring your own fire wood from out of state. Wood often contains insects or other invasive species of flora or fauna. You are asked to only use local wood for your campfires.
Every time the warm weather approaches, millions of winter weary campers flock to campgrounds all over the country. If you have always dreamed of camping on the beach, Ocean Shores is the place for you.
With glorious sandy beaches, friendly campground attendants and plenty of great food and fun activities nearby, why would you want to go anywhere else?
Once you try Ocean Shores camping, you will want to come back year after year.
Other Ocean Shores Attractions
Go from Ocean Shores Camping to the Ocean Shores Washington menu
Visit the Washington Coast Adventures home page