Discover the Beautiful Washington State Parks
Washington State Parks are an incredibly rich and varied resource for travelers to the region. No trip to the Washington Coast is complete without a visit to one or more of the State Parks, so be sure to include them in your schedule. You won't be disappointed.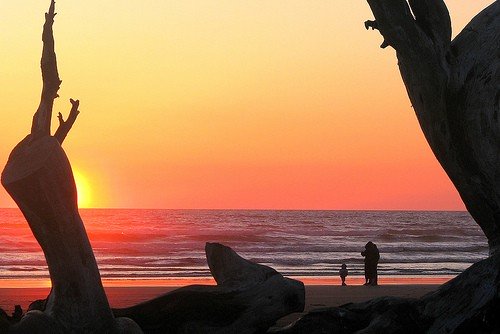 Pacific Beach State Park at sunset
The major attraction is Olympic National Park. It is no exaggeration to say that there is something here for anybody and everybody with an interest in Nature, and with almost one million acres of land area, you need to plan your trip to get the best from the park.
Woods lovers will delight in the Olympic National Forest.
As well as lowland forest, the region is famous for its protected temperate rain forest.
No words can do justice to the stunning and unique plant life to be found in the valleys.
You can see the rain forest in the Quinault, Queets, Hoh, and Bogachiel areas, and I thoroughly recommend them to any visitor.
There are also sub-alpine forests in Olympic National Park.
This is where the trees gradually lose their battle with the forces of Nature and cease to be able to support themselves, forming fascinating shapes as they fight for survival on the edge of the tundra at Hurricane Ridge and Deer Park. Coastal forests can be found at Kalaloch, Rialto Beach, Ozette, and Third Beach.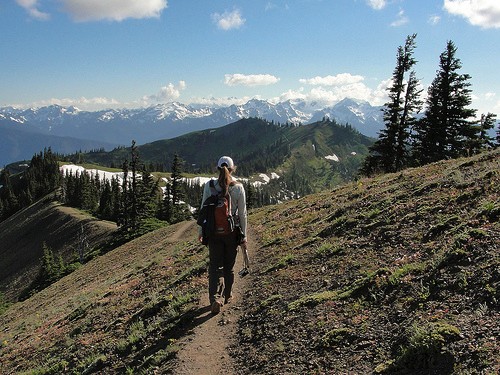 Olympic National Park is a hiking paradise, so don't forget your backpack and walking shoes.
There are well-organized and reasonably-priced campgrounds inside the National Park, too, so RV owners and campers can spent the night in this paradise of wilderness.
There are also smaller State Parks in the Washington coast region.
Sequim Bay State Park is a 92-acre site, well-equipped for campers, though pack your waterproofs, as it's in the region's infamous "rain shadow".
Larrabee State Park is much larger. Over 2,600 acres of land, including more than 70 campsites, criss-crossed by dozens of multi-purpose trails. But don't worry about being bothered by ATVs or other nuisances: the trails are non-motorized.
Click below for more detailed information on Washington State Parks.
NOTE: Information correct at time of publication. Always check with your chosen destination before you travel.
Washington State Parks
Cape Disappointment State Park
Washington State Parks Reservations
Have Your Say!
If you have a memory or picture to share about one of Washington's State parks, please use the simple form below.
You can upload as many as four pictures to support your story. Enjoy!


Review Washington State Tourist Attractions
Review any of the Washington State Tourist Attractions using this simple form.

Simply click and type to enter your review. But if you require help, click on any of the question mark icons.
Return from Washington State Parks to the Washington Coast Adventures home page