Discover the Best Washington Coast Hotels
Washington Coast hotels are a reflection of this friendly region of the Pacific Northwest. Choose this area for your vacation, and you'll have a wealth of great hotels to choose from, with something for every budget.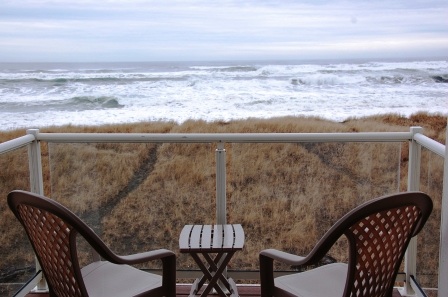 A dramatic coastal view from the seafront rooms at Vacations By The Sea; one of the most striking Westport, Washington hotels
Whether you're looking for mountain air, the beach, or forested areas, Washington's rugged coastal region has it all.
We'll share personal experiences of each hotel we've visited, along with resources to find the best deals of the season.
Have you visited a memorable hotel on the Washington Coast?
If so, Have Your Say! Submit a review, or leave a comment or rating on one of the reviews already on the site.
We'll publish your opinion for the world to share!
NOTE: Information correct at time of publication. Always check with your chosen destination before you travel.
Hotels by Location
Hotels in Bellingham, Washington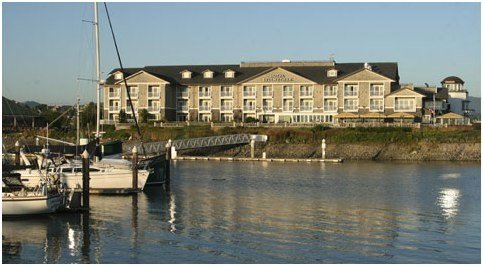 Bellweather Hotel, Bellingham, Washington
Hotel Reviews
Vacations By The Sea, Westport, WA
Have Your Say!
Washington Coast Adventures will do its best to cover the area's best hotels, but we need your help!
Use the simple form below to review any coastal hotel in Washington State.
Maybe you've found an inn that also brews superb beer and provides cheap pints to residents?
A quiet family-run hotel that is off the beaten track -- and worth a detour to visit? Or service and quality of accommodation that went above and beyond?
Don't keep these great secrets to yourself! Reward excellence by telling other Washington Coast visitors, and let the best of the best flourish.
You can also comment on or rate any existing review by clicking the Comments link on each page.
We've covered hotels in Westport, and will add other locations in time. Read more about each hotel by clicking the links beneath the form.
Review Washington Coast Hotels
Review any of the Washington Coast Hotels using this simple form.

Simply click and type to enter your review. But if you require help, click on any of the question mark icons.
Washington Coast Hotels Reviews
Click below to see contributions from other visitors to this page.

Vacations By The Sea, Westport, WA

Vacations By The Sea Westport, WA Vacations by the Sea is a condominium resort in Westport, WA that welcomes couples, families and pets in some …
Return from Washington Coast Hotels to the Washington Coast Adventures home page