Washington State Wine Clubs
There are several different types of Washington State Wine Clubs. You can choose a club that offers the best wines from various Washington wineries, or wine clubs dedicated to providing wines from just one winery. Many small wineries also offer an exclusive club for their wines only.
Because of the different liquor laws, not all wineries or wine clubs can ship to all states.
Washington Wine Clubs From Various Wineries
Wines from various wineries give you a better idea of everything Washington State has to offer. You have the chance to try something you may not find in your local store. There are no separate membership fees. You only pay for the wine, shipping and taxes.
The Washington State Wine Club only offers wines made in Washington. Membership is open to individuals, retailers, wine producers and any one else who loves wine. There are three different types of memberships available, and each level ships monthly:
Vintage Club - Two bottles delivered monthly with a total cost under $35.
Reserve Club - Two more expensive wines shipped monthly from $35 - $70 per shipment.
Premier Club – Four bottles shipped monthly for about $60 to $100 total.
With each level you can choose red wine only, just white wine or half of your order in red and half white. Each shipment includes notes on wine tasting, interviews with wine makers, recipes and notices of upcoming events.
The Walla Walla Wine Club features wines exclusively from the Walla Walla area. The club offers four membership levels. Each level receives five shipments of premium red wines per year.
Select – Two bottles.
Premier – Four bottles.
Signature – Six bottles.
Reserve – Eight bottles.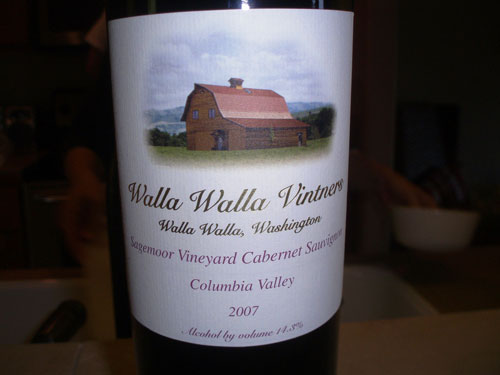 Washington State Wine Clubs give you an opportunity to try different wines. Reproduced under a Creative Commons license with the kind permission of klm_digital_snaps on Flickr
The Tasting Room Wine Club has two locations – Seattle and Yakima. It offers a variety of wines from select family owned and operated wineries in Washington State. There are five membership levels:
Annual Membership – Enjoy all the benefits of being a member, like discounts on wine and access to member-only parties, without receiving the quarterly wine shipments. There is a $100 annual fee. Memberships with wine delivery don't have a separate membership fee.
Crew Member – Quarterly shipment of two bottles for about $60 per shipment.
Driver – Four bottles shipped four times a year for approximately $120 per shipment.
Foreman – Six bottles four times a year for approximately $180 per shipment.
Harvester – Twelve bottles shipped quarterly for about $240 per shipment.
The Touring and Tasting Wine Club offers many wines that are impossible to find anywhere else and many of their memberships offer free shipping. The five membership levels are:
World Class – Features rare, super premium red wines shipped two per month for about $88. Because of the rarity of the wines, membership is limited to 100 people.
Grand Tour – Four bottles per month for about $79 and shipping is included. Each shipment also includes a colorful newsletter packed with all sorts of interesting facts about wine and wine making.
Cellar Tour – This is the most popular membership option. Every month you get two premium wines for about $40.
Discovery Tour – Two unique wines per month with details about the wine. Cost is about $30 per shipment.
Wine Sampler – Six bottles shipped quarterly for about $100, shipping included.
Washington State Wine Clubs From Single Wineries
The Chateau Ste. Michelle offers rare and limited edition wines. The three memberships levels are:
Classic Focus – Quarterly shipments of two bottles per shipment, one red and one white for about $38 to $60 plus shipping and taxes per shipment. You have the option to double your order for a discounted price. That is four bottles per shipment for $65 to $102.
Red Focus – Receive two premium reds per quarter for $50 to $90 or four per quarter for $85 to $153 per shipment.
Dual Focus – This option combines the Classic and Red memberships for a total of eight shipments per year. The prices are the same as in the individual options.
Tefft Cellars offers a very unique wine club. There is only one membership type, but you do have the option of doubling your order. You can receive three or six bottles of specially selected wines every quarter. The selection and prices vary with each shipment.
The first grape vines were planted by the Hudson Bay Company at Fort Vancouver in 1825. By the early 1900s there were grapes growing in just about every area of Washington state. The earliest plantings were pioneered by French, Italian and German settlers.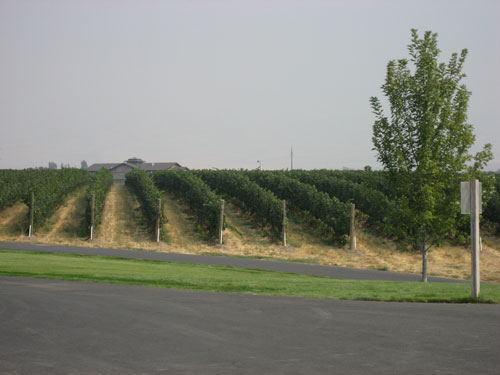 Washington State Wine Clubs give you an opportunity to try different wines. Reproduced under a Creative Commons license with the kind permission of busse on Flickr
The historic book, The Wine Project, documents the continuous effort to cultivate the finest grapes from the early crops at Fort Vancouver to the vast and lucrative wineries of today.
More varieties were introduced, including several hybrid grapes and the fresh runoff from the snow caps of the Cascade Mountains was harnessed into a wide scale irrigation system. By 1903 the dormant volcanic soil was transformed into lush farm land.
Today, Washington State is considered a leading wine producing region of the west coast. Joining a Washington State wine club is the best way to sample all of the glorious wines the state has to offer.
Go from Washington State Wine Clubs to the Washington State Wineries menu
Visit the Washington Coast Adventures home page