Have a Seaside Flutter in Costal Washington State Casinos
Fancy a flutter? Washington State casinos offer plenty of entertainment and excitement.
For this guide, we've focused on the locations close enough to the coast for a visitor to our target area of the Washington coastline to visit without side-tracking too far.
NOTE: Information correct at time of publication. Always check with your chosen destination before you travel.
Most Dramatically-Located Washington State Casinos
7 Cedars Resort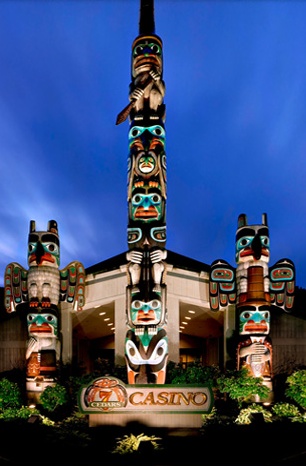 Not far east of Sequim Bay State Park and on the Highway 101 coastal road, 7 Cedars Resort could not be more dramatically placed. This is the number one casino for people who have come to visit the Washington Coast and insist on staying near the ocean. A wide choice of restaurants and a golf course are among the resort's features.


Shoalwater Bay Casino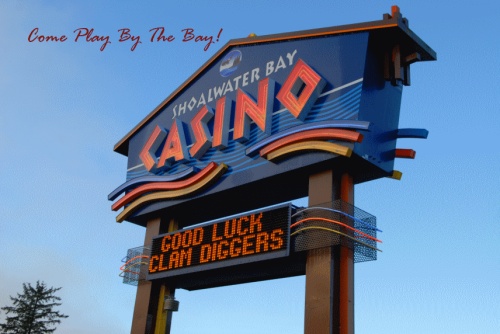 A close second, and the best-positioned casino for a view of the Pacific, is Shoalwater Bay Casino. Located on Highway 105 at the top of North Cove, south of the Grayland Beach area, this spectacular resort may not be as appealing visually as 7 Cedars, but you'll be enjoying the view too much to care.
Swinomish Casino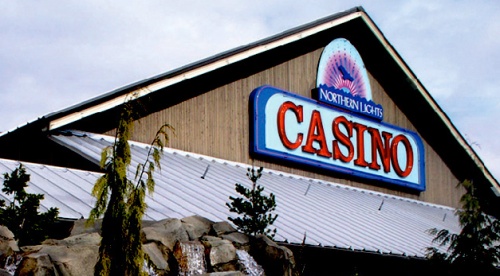 Third-favorite for those visiting the Washington coastline and wanting to have a flutter is the Swinomish Casino. It's located on the approach to Fidalgo Island on Highway 20, at the southern tip of Padilla Bay, just northeast of the top of Puget Sound, and enjoys a great view of the bay.
Skagit Valley Casino Resort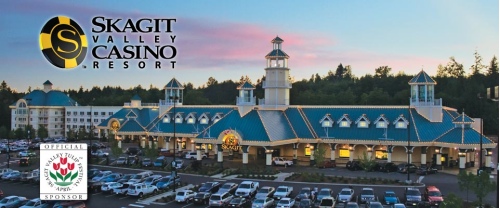 Located south of the Chuckanut Mountains and north of Mt. Vernon on the I-5, The Skagit is a fully-featured hotel casino, offering everything a visitor will need to enjoy themselves, from food to entertainment, and of course a wide range of ways to wager. It's a little way inland, but the compromise might be worth it if you can't face a long drive north to more scenic casinos.
Legal Gambling in Washington State
Casino resorts tend to be located on Reservation lands, but it's wise for visitors to Washington State to learn a little about what is, and is not, legal there.
All Internet-based gambling in Washington State is illegal, including online slots and poker.
100 square sports pool boards were authorized as legal in 1973 (to a maximum of $1 per square).
All other sports betting is illegal in the State.
There are literally hundreds of legal games, variations and machines offered by the casinos.
The simplest way to read about them all is online at WSCG.WA.gov.
NOTE: Information correct at time of publication. Always check with your chosen destination before you travel.
Have your say!
Been to a Washington State casino that's not on this list? Use this simple form to tell us about it.
You can share images from your vacation, and rate existing reviews.
Review Washington State Tourist Attractions
Review any of the Washington State Tourist Attractions using this simple form.

Simply click and type to enter your review. But if you require help, click on any of the question mark icons.
Return from Washington State Casinos to the Washington State Tourist Attractions Menu


Be sure to discover all our Washington Coast Adventures!