Come and Ski Washington State's Great Hills!
Come and Ski Washington State's Great Hills!
Washington State, nestled among the grandeur and beauty of the Cascade Mountains, is known for an abundance of snowfall every year. Some of the best skiing in the world is available there.
Since the early 1800s, skiers have been visiting the northwest corner on the United States to take full advantage of the snow and the view. Today, skiers continue to flock to the region, where they can find the right slope for their skill level. Whether intermediate skier or full professional, there is a slope perfect for them at Washington State.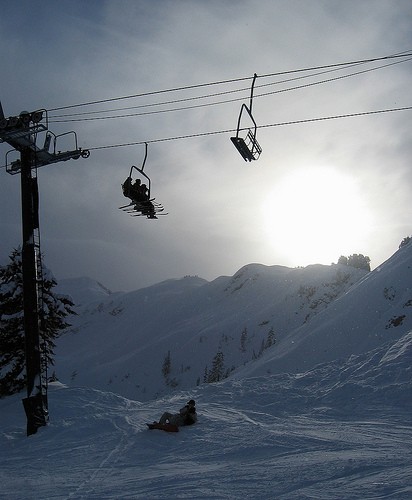 Skiing in Washington State. Reproduced under a Creative Commons license with the kind permission of Ravas51 on Flickr
Just about every inch of Washington State offers the potential for a snow skiing adventure.
And snow skiing is hardly the end of the winter fun.
Snowboarding slopes are also readily available.
Whether you prefer a pair of skis or a single board, Washington State has a slope that is just perfect for you.
Where to Ski in Washington State
Start at Hurricane Ridge in Olympic National Park.
This sweet skiing locale is considered one of the hottest weekend ski destinations in the world. They have an assortment of slopes from beginner to more experienced, plus some of the world's finest accommodations.
Hurricane Ridge might be a little smaller than some of the other destinations, but it's the quality of the slopes that attracts skiers and boarders from across the country and around the world.
If you are looking for something a little bigger, a little wilder, try 49 degrees North on Chewelah Peak. Alpine skiers can find slopes that suit every experience level, from novice to black run. Chewelah Peak also offers some of the most beautiful views around.
Their hotel accommodations offer easy access to the slopes and an assortment of views, all of which are breathtaking. Chewelah Peak is just north of Spokane.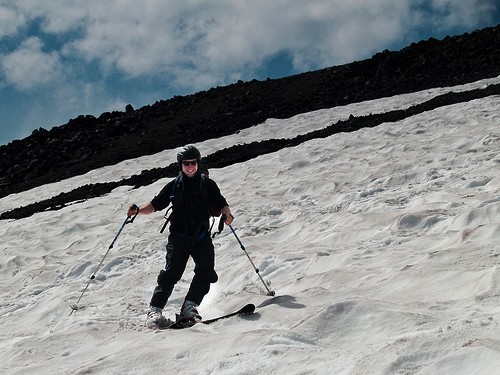 Skiing in Washington State. Reproduced under a Creative Commons license with the kind permission of 1yen on Flickr
Looking for some history with your winter sports? Try Steven's Pass just a little northwest of Leavenworth.
More than fifty years ago the slope had a homemade tow system to pull skiers to the top.
That antiquated system has long since been replaced.
Now a first-class lift system carries skiers and snowboarders to the top of the slopes for some of the best downhill experiences around.
Just a couple short hours from the city, you can be at the top of the mountain.
After a few hours of skiing or snowboarding, enjoy five-star dining and first rate accommodation, before getting a good night's sleep and starting the fun all over again with another day's Ski.
Washington State is also known for its first class Nordic skiing at public funded sno-parks. There is also cross-country skiing on the backside of most ski areas. You can sign up for a back country tour through the pristine wilderness.
NOTE: Information correct at time of publication. Always check with your chosen destination before you travel.


Have Your Say!
Once you've taken off the goggles and packed away the skis, check out your photo collection and share with our readers.
Use the simple form below to submit your Washington State skiing memories and up to four photos of your ski holiday.
Review Washington State Tourist Attractions
Review any of the Washington State Tourist Attractions using this simple form.

Simply click and type to enter your review. But if you require help, click on any of the question mark icons.
Return from Ski Washington State to the Washington State Tourist Attractions menu


Be sure to discover all our Washington Coast Adventures!